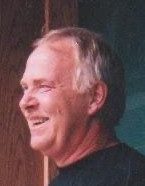 William J. Sechrist, V, 71 of Conneautville, died Tuesday, January 10, 2023 at his home. He was born in Erie on August 18, 1951, the son of the late William IV and Audrey Sechrist.
Bill earned an Associate Degree from Mercyhurst College. He worked at Smith Meter for many years, then ran Sechrist Contracting for many more.
He enjoyed his beloved pets, gardening, technology, nature and wildlife, and building things.
Survivors include his wife of 36 years, Marcella; three sons, William J. Sechrist, VI and his wife, Dawn, Brian S. Sechrist and Brian J. Sechrist; two daughters, Dawn Burkett and Aubrey Stull; seven grandchildren, Haley Sechrist, William John Sechrist, VII, Albert Burkett, Tyler Burkett, George Burkett, Briana Stull and Tristan Stull, Jr.;
Friends may call at the Glunt Funeral Home and Crematory, Inc., 210 Erie Street, Edinboro, on Friday, January 20, 2023 from 6 to 8 p.m. Private burial will take place at Calvary Cemetery.
In lieu of flowers, memorials may be made to the family c/o Glunt Funeral Home and Crematory, Inc.  To send condolences, please visit www.gluntfuneralhome.com.
To send flowers to the family or plant a tree, please visit these floral stores.