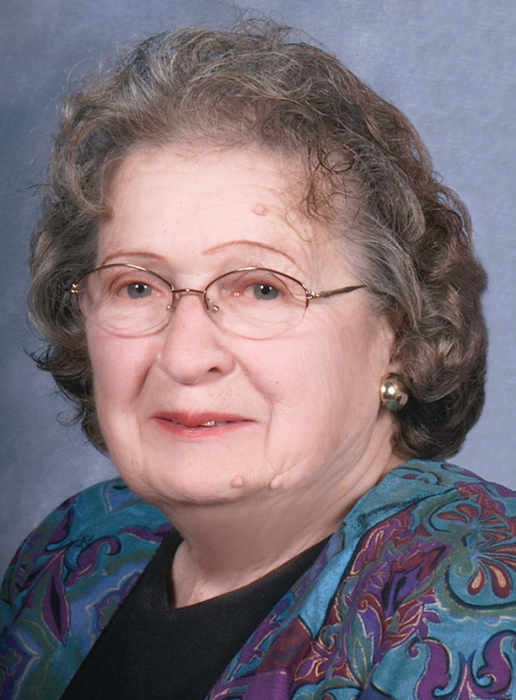 Mary Dolores Taylor, 86, of McKean, died Tuesday, January 17, 2023 at St. Vincent Hospital. She was born in Erie, Pennsylvania, the daughter of the late Edward J. and Veronica R. Kubasik.
Mary graduated from McKean High School with honors in 1954 and was employed by the former Copes-Vulcan company as a secretary until the birth of her first child. She then became a full-time mother and homemaker. She felt great accomplishment in knowing all five of her children achieved college degrees in their respective fields. As the children reached adulthood, her nurturing spirit was directed towards raising many generations of beef cattle, chickens, ducks, and other creatures on the homestead farm established by her grandparents, and which served as her final residence. But most of all, she appreciated watching her family expand to include grandchildren and great-grandchildren, and all will remember the influence she had on their lives.
Mary was preceded in death by two brothers, infant Edward J. Kubasik, Jr. and Stephen Kubasik, both of McKean, and great-grandchild Santino Taylor.
Survivors include her husband of 60 years, Hubert D. Taylor; five children, Michelle Whalen (Thomas) of McKean, Kathleen Guinup (William) of North Carolina, Kenneth Taylor (Kathy) of McKean, Denise Benedict (Todd) of Edinboro, and Daniel Taylor (Sarah) of Florida; 12 grandchildren, and 1 great-grandson.
Friends may call at the Glunt Funeral Home and Crematory, Inc., 210 Erie Street, Edinboro, on Tuesday, January 24, 2023 from 2 to 4 and 7 to 9 p.m. A Mass of Christian Burial will be held at St. Francis Xavier Catholic Church on Wednesday, January 25 at 10:00 a.m.
Burial will be in St. Francis Cemetery. Memorials may be made to the St. Francis Xavier Faith Formation Program. To send condolences please visit www.gluntfuneralhome.com.
To send flowers to the family or plant a tree, please visit these floral stores.