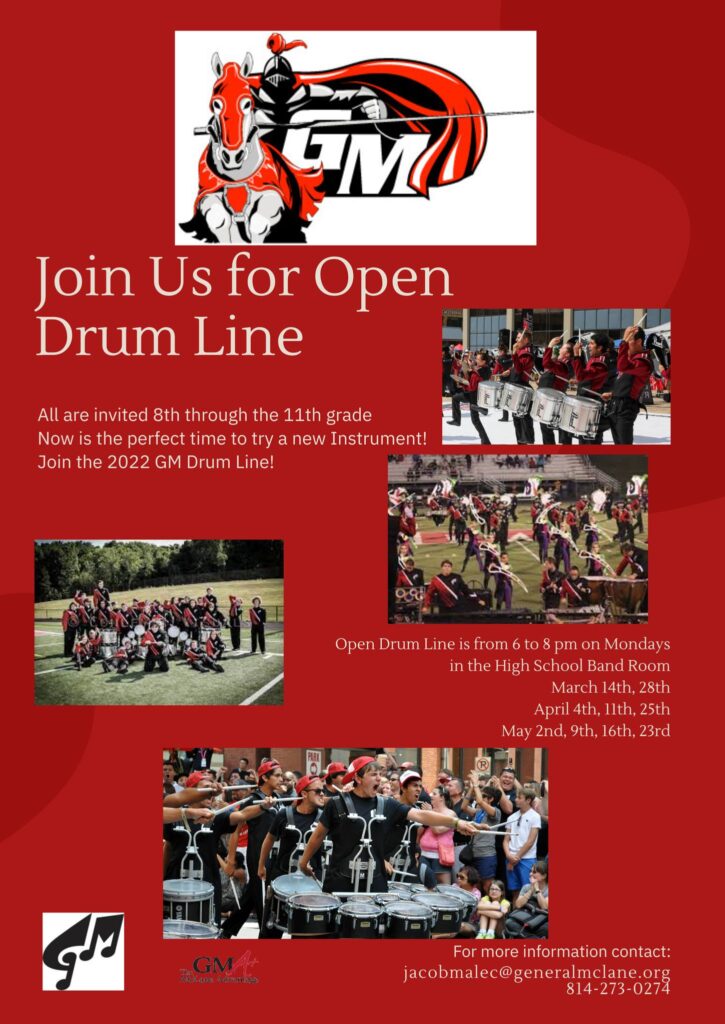 Look at the time of year! Barely even April and with the weather starting to warm up, the year coming close to an end, and students starting to plan classes for the following year, it is time to start thinking about Marching Band!
Mr. Jacob Malec is already holding Drum Line and Color Guard opportunities.
Want to learn a new instrument? Enjoy both movement and sound? Drum line is the fit for you. All are welcome to come to open drum line. General McLane drum line is known for its tight precision and attention to details. Do not let that discourage you though, all willing to learn are welcome. Not being able to read music is not a problem that is a skill that is taught.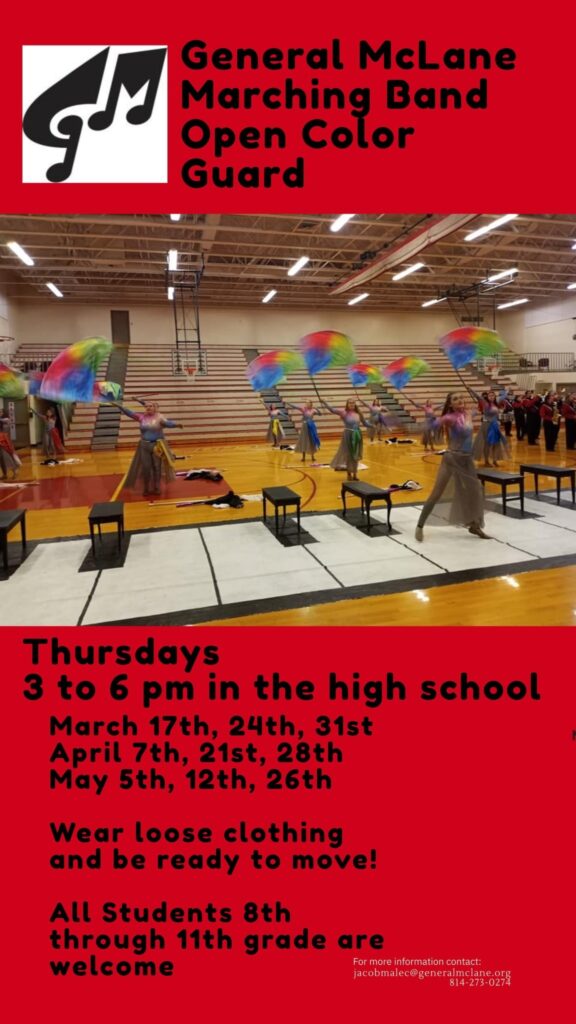 The Marching Band also has vidual interpretation artists: Color Guard. There is a lot of variety in the routines so a Color Guard never gets bored. Working with a team and groups will allow you to always be on time help lead the visual for the win during the competitions.
Open drum line and color guard practices have already started. There are still plenty of days but don't wait till the last minute in order to join.
The dates for the Open Drum line are March 14th, and 28th, April 4th, 11th, and 25th, May 2nd, 9th, 16th, 23rd. The time for all of the dates are 6 to 8 P.M.
The dates for the Open Color Guard are March 17th, 24th, and 31st, April 7th, 21st, and 28th, May 5th, 12th, and 26th. The time for all of the dates are 3 to 6 P.M.
Make sure you are Checking out our Calendar for all of the events you may want to look into!