Summer holidays are a great time to get together with family. No plans yet for Independence Day? You may want to consider about staying in Edinboro.
In 2019, the Borough of Edinboro has decided to sponsor a revival celebrating Fourth of July in Edinboro. This is the third time that the Borough has sponsored this event: Why skip a year? Well if you remember we were in the middle of a world wide event. With the threat to everyone starting to fade away, it is important to start getting back to enjoying community.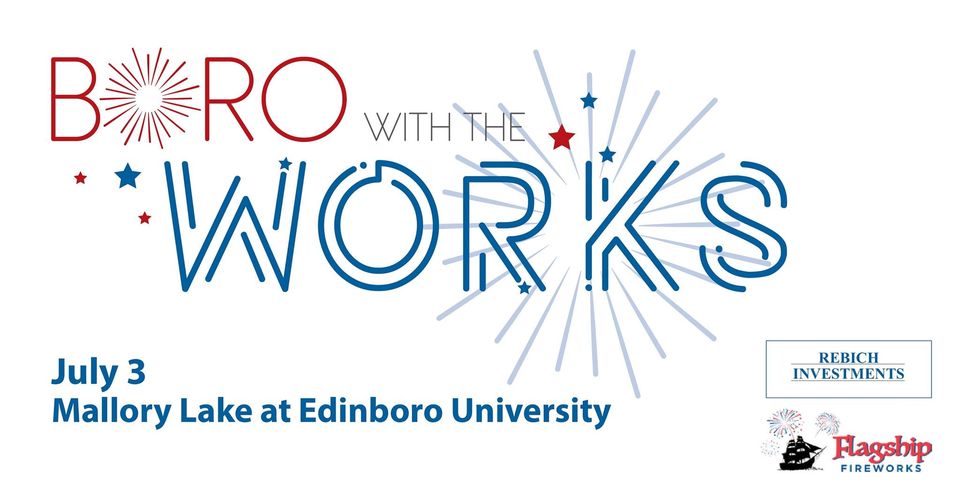 For the third annual event The Borough of Edinboro is helping to plan and organize an event on the Edinboro University Campus. I remember having fireworks at Edinboro lake. The play ground and the beach to cool off it seemed like a great place. There were lots and Lots of activities including frog races! Not to mention it was really easy just to walk down for many. I have talked to Jason Spangenberg, Borough Manager, he mentioned how it was also a strain on the families that had lived in that area. There was not easy parking unless on the road, or hopefully you knew someone that lived there so you could park at their house. For the residents that lived on Lakeside though, there may have been additional clean up and then the possibility of cars blocking driveways or even on their lawns. Having the event at Edinboro University has been a blessing. It has a large parking lot and a lot of space around the campus lake, that will allow all of the vendors to have space and many activities. In the last year the event saw 5,000 in attendance, according to Jason. The area seems to be perfect for everyone! Lots and Lots of Parking and easy accessibility.
This year has lots and lots in store: performances by Concert Band of Northwest PA and Millennium Sound will DJ the event. There will also be a kids zone with free activities sponsored by Dr. Kenton Andryc of Greater Erie Dental. The evening will end with a spectacular fireworks display by Flagship Fireworks.
This event can only happen with generous sponsors, the top sponsor is Rebich Investments. Jason said, "they have been extremely helpful, especially in the first year as we worked to start the event from scratch." We can not have a Fourth of July though without fireworks. Jason also mentioned ,"Flagship Fireworks has also been a major contributor to the event as our display provider." These two sponsors are not the only one that have sponsored many more have. Jason is proud to say that the event is funded entirely by the community donations. If you have not donated yet there is still time. Go to here for more information if you would like to still donate: https://www.edinboro.net/fireworks. You can also visit this site to get a T-Shirt! Don't worry they will be available at the event also.
Jason also wanted to mention that a "post card will be sent to every address in the 16412 ZIP code to promote the event". So make sure you are looking out for it!