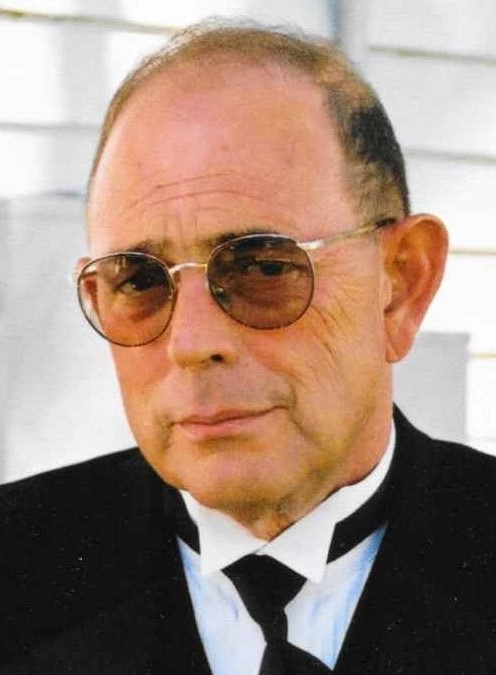 Donald Delbert Pulling, 79 of Edinboro, PA passed on August 12, 2022 at home, supported by his family. He was born in Erie, PA on January 14, 1943 to Frank Ned Pulling and Miriam Etta (Shindledecker) Pulling.
As a young man, Don volunteered in ambulances for the Edinboro Volunteer Fire Department. He graduated from the first class of General McLane High School in 1960. He was GM's first quarterback, first point guard, and played on GM's first golf team. One of his greatest honors was his induction into the General McLane Athletic Hall of Fame for football, basketball, and golf. He also played American Legion baseball. He graduated from Edinboro State College with a BS in Social Studies in 1964.
Don worked for Gumino-Martin Ford Dealership in Erie, Walker Brothers in Edinboro, MFG in Union City and WaterForms in Atlanta, GA. He owned Quality Boats, Inc. in Union City and Maple Bay Marina in Mayville, NY before founding Fiberglass Services, Inc. He built and rehabbed waterslides across the continental U.S., Hawaii and Puerto Rico. In Japan, he built the highest, and at that time, fastest speed slide in the world.
Don, aka Jacque-o, was an avid golfer who was fortunate to play on many iconic courses in the U.S. and Scotland. He was a life-time member of Culbertson Hills Golf Resort and was the club champion in 1975.
He had a tender heart encased by a gruff presentation, and a dry and unusual sense of humor. He loved single malt scotch, Jameson Irish Whiskey, boating, the Yankees, bursting into song or JFK's "My Fellow Americans" speech, cashmere sweaters, and dancing with his daughters. He was generous and trustworthy.
In addition to his parents, Don is preceded in death by his aunts and uncles, Rev. Ormel (Erma) Shindledecker, Rev. Lynn Ardell (Betty) Shindledecker, LeRoy (Ruth) Shindledecker, Donald (Mary) Shindledecker, Helen (Howard) Andrus, Louise (Robert) Duncan, and Maxine (Donald) Brown; and by his beloved German Shepherds, Patty and Max.
He is survived by his daughters, Dawn Michelle "Shelly" Boutte (Mathew) and Rebecca Ann Willow (David Tobin) of Edinboro, and grandchildren Alayna Michelle Willow, Clayton Carter Boutte, Sophia Breanne Boutte, Jackson Isaac Boutte, Donald Allen Willow and Kaitlyn Elizabeth Willow; his sisters, Kathleen (Bill) Brown of Warrenton, VA, Barb (Ken) Chernicky of Cambridge Springs and Judy Lynne Pulling of Edinboro, who was his in-home caretaker. He is further survived by his former wife of 20 years, Joanne Munzert of Edinboro, former son-in-law, Norman Willow of McLane, several cousins, nieces, nephews, great nieces and great nephews, his German Shepherd, Lacey, and his very wonderful and generous friends.
The family would like to thank the fantastic staffs at Pleasant Ridge, UPMC Hamot, Encompass Health, Edinboro Manor and AseraCare Hospice.
Friends may call at Glunt Funeral Home and Crematory, Inc., 210 Erie St., Edinboro, PA on Saturday, August 20 from 10 a.m. to 12 p.m. and from 2 p.m. until the time of a funeral service at 4 p.m. A celebration of life will follow at Culbertson Hills Golf Resort.
Memorials may be made to GM Golf Boosters, [email protected]; Edinboro Volunteer Fire Department, 125 Meadville, St., Edinboro, PA 16412; or the Erie Humane Society eriehumanesociety.org.
To send condolences please visit www.gluntfuneralhome.com.
To send flowers to the family or plant a tree, please visit these floral stores.