General McLane High School National Honor Society is putting on an Easter hunt for grades K-3. This is going to be taking place Saturday, April 16th at 1p.m.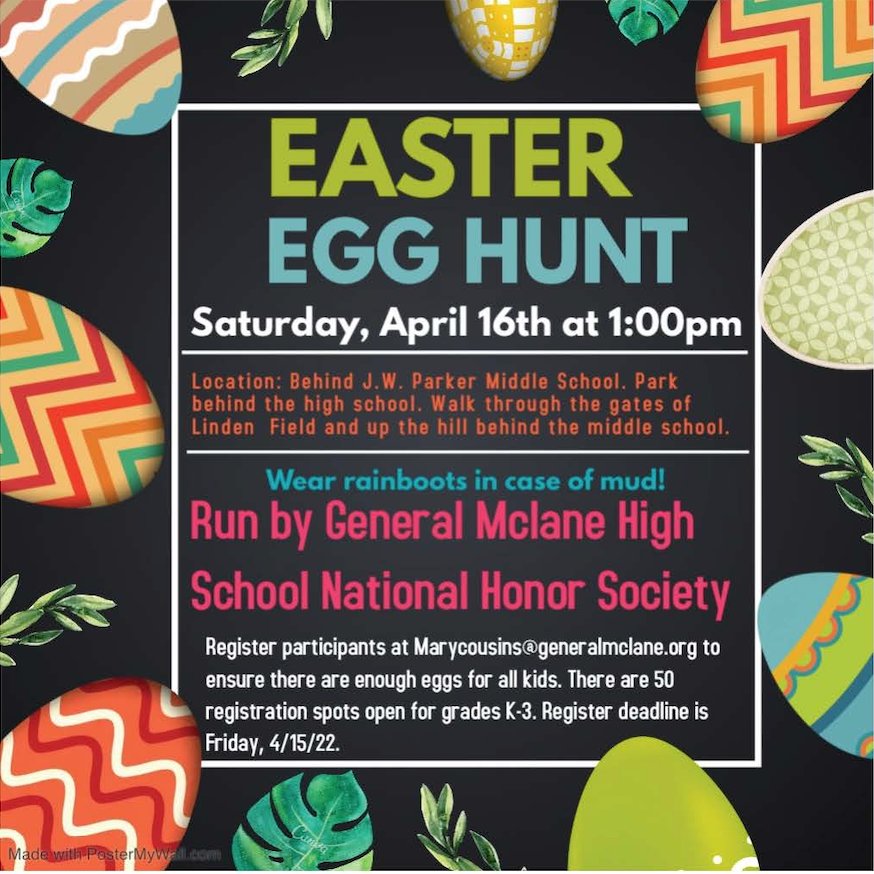 Don't hesitate on this opportunity to have your child join. With only 50 spots available you will need to register at [email protected]. Don't worry though the cost is free the purpose of this is to make sure you that all that are participating are able to enjoy the Easter hunt.
As of April 6th there were only 17 spots remaining of the 50 that had started out.
For the hunt there will be 400 colored eggs and 50 golden eggs. This will allow 8 color eggs and 1 golden egg for each child that is participating. The National Honor Society will also be releasing the kids in waves. This will make sure that no one gets trampled and all have an equal chance to get the eggs.
The forty-three Juniors and Seniors that are a part of the National Honor Society also do other events throughout the year including blood drives, Santa's arrival in Edinboro, and Christmas cards to the elderly in the community and many more. They are always looking to advance their four pillars of Scholarship, Leadership, Service, and Character.