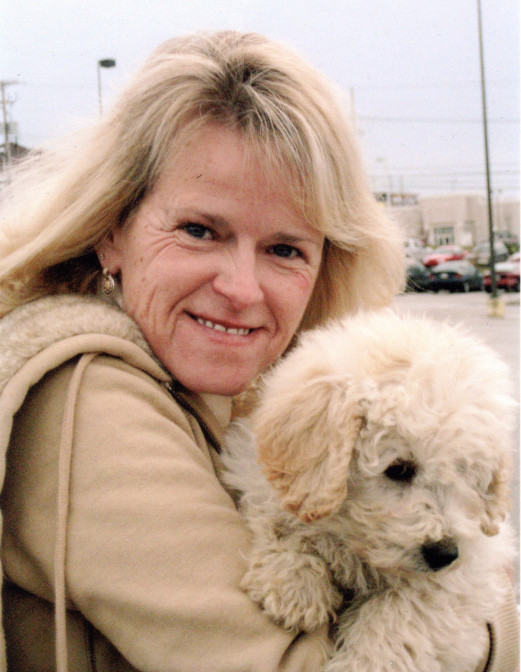 Lynda Ann Sanders (Bennett), 63 of Edinboro, passed away Tuesday, December 21, 2022 at her home. She was born in Erie on June 6, 1959, the daughter of Shirley Bennett and the late William "Bill" Bennett.
Lynda had fond memories of growing up in the Sterrettania area, playing in Elk Creek, riding her bike to her uncle's general store, and helping pump gas at her grandpa's gas station. She later moved with her family to Edinboro and graduated from General McLane High School in 1977.
Lynda was a secretary at the Borough of Edinboro, worked at Bush Industries and later at Dave's Corner Tavern in Venango. She was a wonderful knitter with a ball of yarn in every room to keep her hands busy! Many scarves, washcloths and coasters have been donated to charities, friends and family through the years. She was an avid lottery player, a true Steeler fan, and she faithfully loved, walked and took care of her pal, Joey the family dog, that she and her mom shared.
Lynda was preceded in death by her husband, Randy Sanders (2004) and her father William Bennett (2005).
In addition to her mom, Shirley Bennett, she is survived by her brothers, Ron Bennett and his wife, Dawn, of Mesa, Arizona and Doug Bennett and his wife, Michelle, of Edinboro; a sister, Sue Loop and her husband, Scott Loop (Dobber), of Edinboro; and her nieces and nephew, Elle Bennett, Archie Loop , Chantelle Bennett, Grace-Mae Bennett and Samantha Bennett.
The Glunt Funeral Home and Crematory Inc., Edinboro is entrusted with funeral arrangements.
A celebration of Lynda's life will be announced at a later date.
To send flowers to the family or plant a tree, please visit these floral stores.